We work with a small handful of hardworking local fabric suppliers to source our fabrics and trims. We are always in awe of their knowledge of the industry, relationships with partner mills, and magpie eye for a beautiful cloth.
Wall Fabrics, Tāmaki Makaurau
We were lucky enough to meet Des as young guns starting out in the industry. Des has an amazing eye for colour and quality and a visit to Wall Fabrics is always a dream.
Why do you love your work?
We get to work with amazing and unique product, which I love. But mostly, I get to work with amazing people - within our teams, our suppliers, and with our client base. Aside from being able to offer fabric solutions, we have managed to forge amazing relationships, which we treasure. It's also great to have an insight and influence on the fashion industry, from a behind the scenes view point.
In conversation with Des from Wall Fabrics
Tell us about Wall Fabrics?
We are a fabric wholesaler, specialising in deadstock fabrics. Roger, our founder, started the business 30 years ago, so we've been well involved with the fashion industry for some time. We work with the industry both here and in Australia, providing the best fabrics and service we can offer, while trying to have some fun along the way.
What is deadstock fabric?
Deadstock fabrics are leftover fabrics that brands, manufacturers or textile mills have over-ordered, over-produced, or through cancelled orders have been left with excess amounts of fabrics. Often, when left in the system these goods can be destined for landfill or incineration, so it's great to be able to break the chain of this cycle and offer these fabrics a continued life.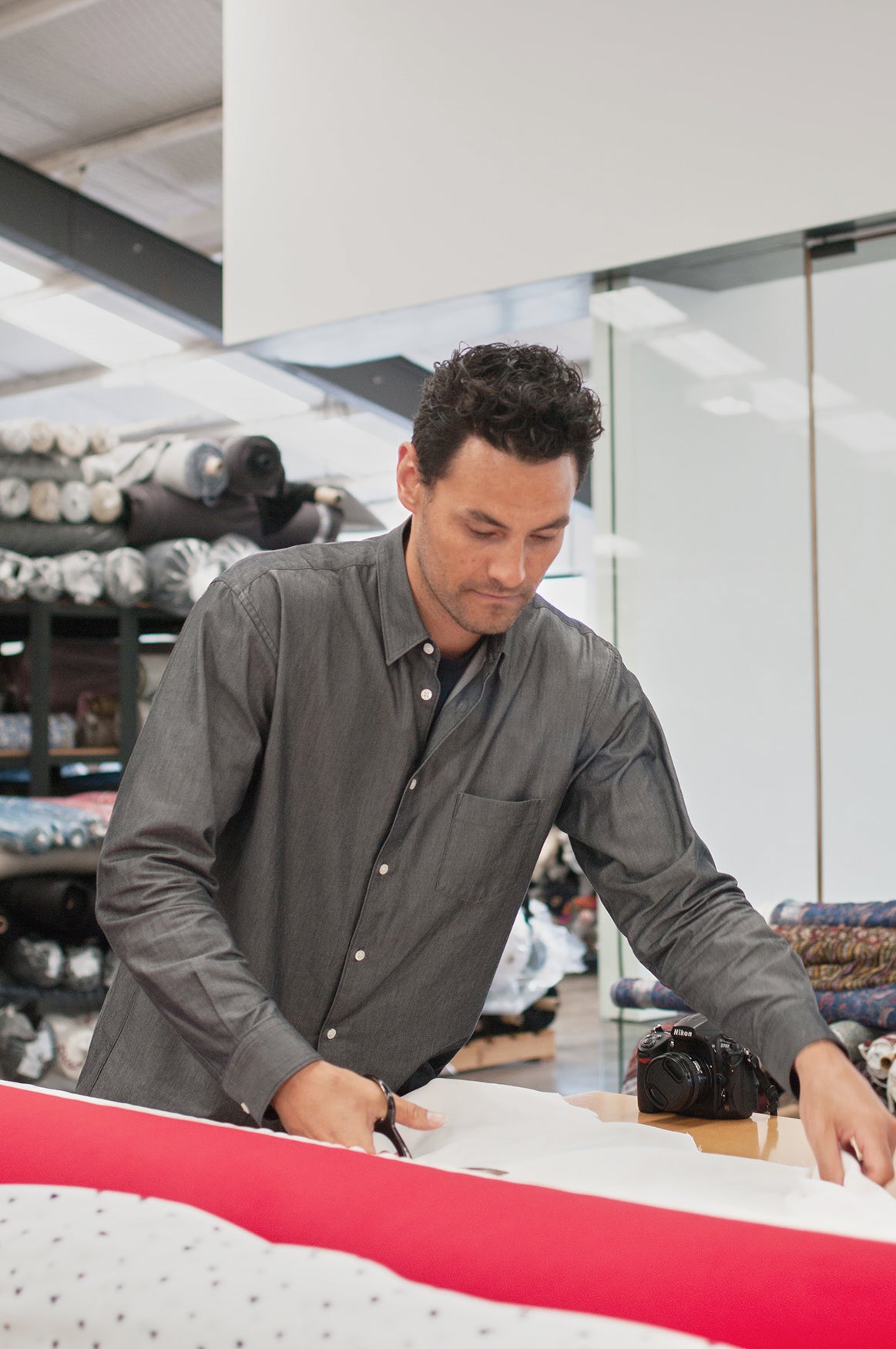 Fabric Merchants, Tāmaki Makaurau
Richard's passion, like ours, bubbles very close to the surface. Fabric Merchants brings beautiful surplus stock fabrics into Aotearoa mostly from Italy, Korea and Japan. The local industry is very lucky to have him and what's best is that he's always keen for a yarn.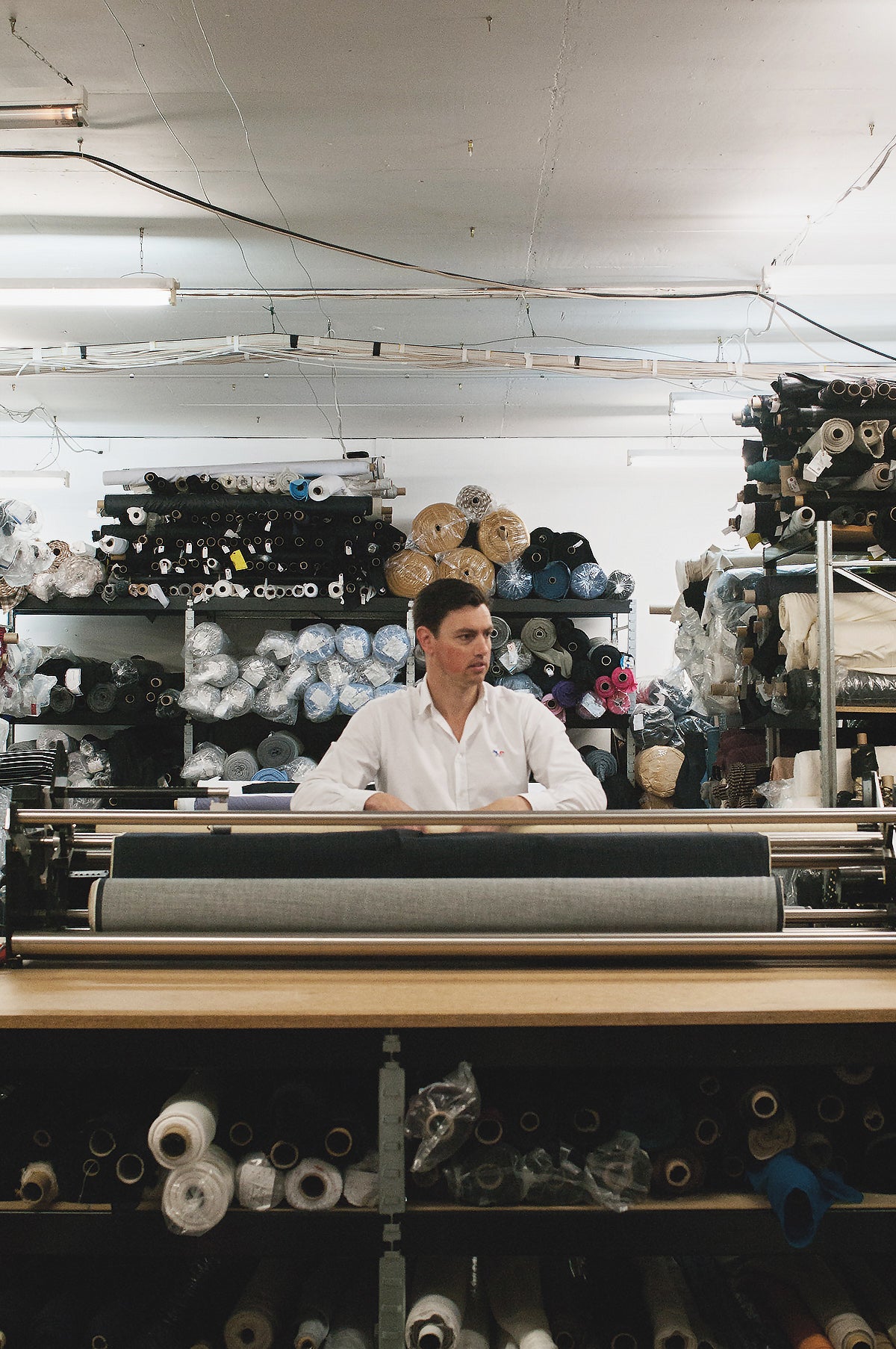 In conversation with Richard from Fabric Merchants
Tell us about Fabric Merchants? 
We are a NZ owned fabric wholesaler, that supply NZ and Australian made brands. We specialise in importing quality deadstock fabrics from mills producing out of Italy, France, Japan, Korea, Australia. We also work with both our customers and suppliers, on developing innovative new fabrics.
What's your take on Deadstock fabric use in the industry?  
Deadstock saves fabrics from going to landfill. Deadstock plays an important role in fashion.
You source our silk crepe de chine – tell us about the factory that makes the silk and their practices?
They are a well established silk mill in China, that I have worked with for many years. They follow strict guidelines from their Government on green policy. They are regularly audited, and supply the necessary Oeko-Tex certificates.
Why do you love your work?
The fashion and fabric industry is fast moving, and exciting in terms of trends and design. The people we work with are wonderful, we have long relationships with both our customers and suppliers. 
Our fabrics
When sourcing materials and choosing our trims we make a conscious decision to pick natural fibres. When we design our collections, we choose most of our plain fabrics from deadstock.
Both deadstock and natural fibres are choices made with our environmental impact in mind. 
Discover our fabrics & trims