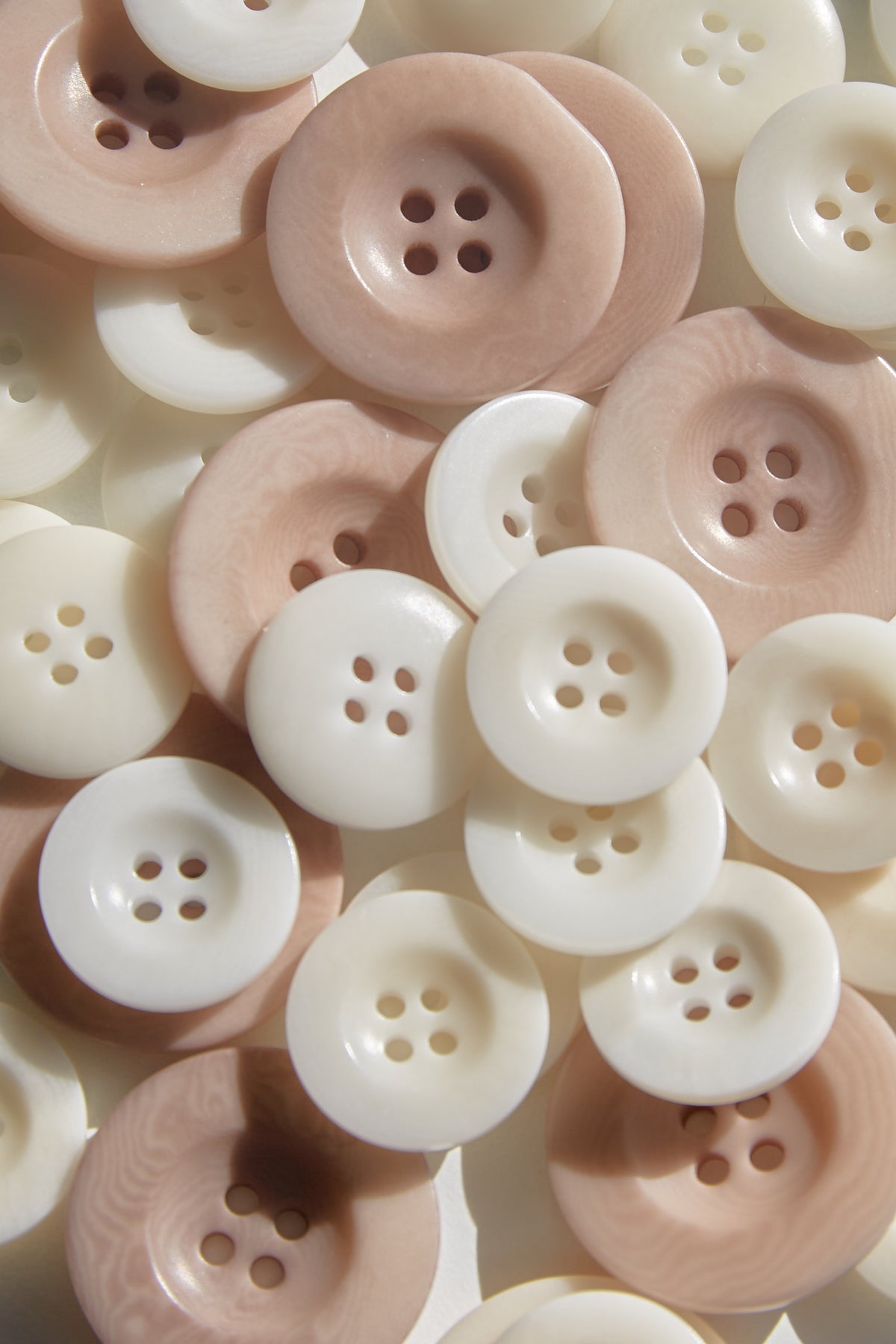 Buttons
We use Agoya shell buttons for our shirts, dresses and tops. We've chosen Japanese Agoya shell as it is a natural, regenerative and biodegradable resource. For our pants, skirts and jackets we use Italian-made Tagua nut buttons. The Tagua nut is sourced from Ecuador. Derived from a nut, this button choice is also natural and biodegradable. The Tagua Initiative prevents Tagua Palm from being felled for agriculture.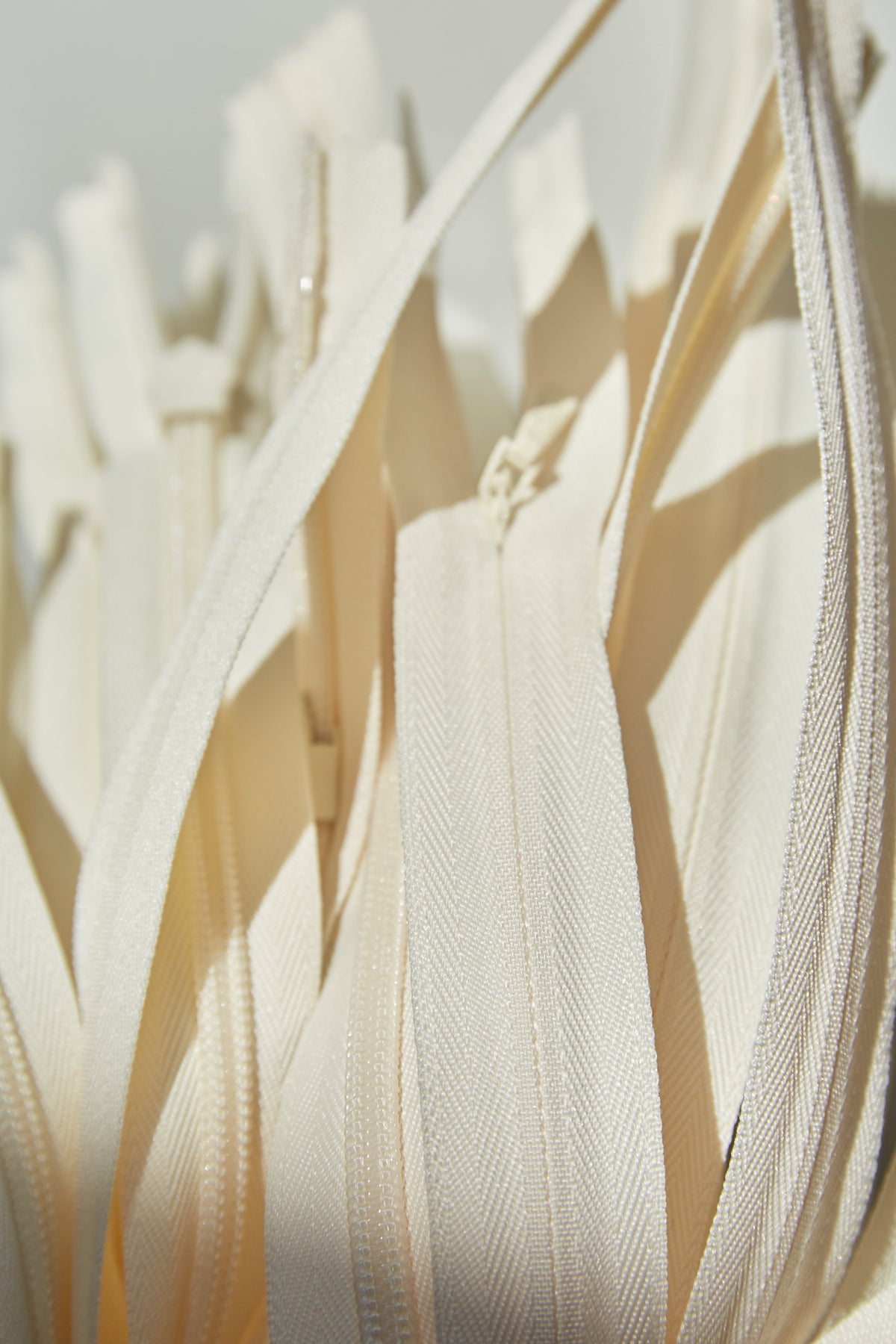 Zips
We use internationally renowned zip manufacturer YKK to supply our zips. With the longevity of our garments in mind, we choose the highest quality to ensure the longest life possible. Our zips are made from components sourced from Japan, Indonesia, and Taiwan; assembled in New Zealand.
Packaging
Our swing tags and shopping bags are made from recycled card and paper. Our swing tags are threaded with cotton cord. Our shopping bag handles are made from paper tape, making them 100% recyclable.